Events
17 December 2021
14:30 - 17:30
Sandberg Institute, 96 Fred. Roeskestraat, 1076 ED, Amsterdam / online
"The Neurocognition of Liveness" – Guido Orgs (Goldsmiths, University of London)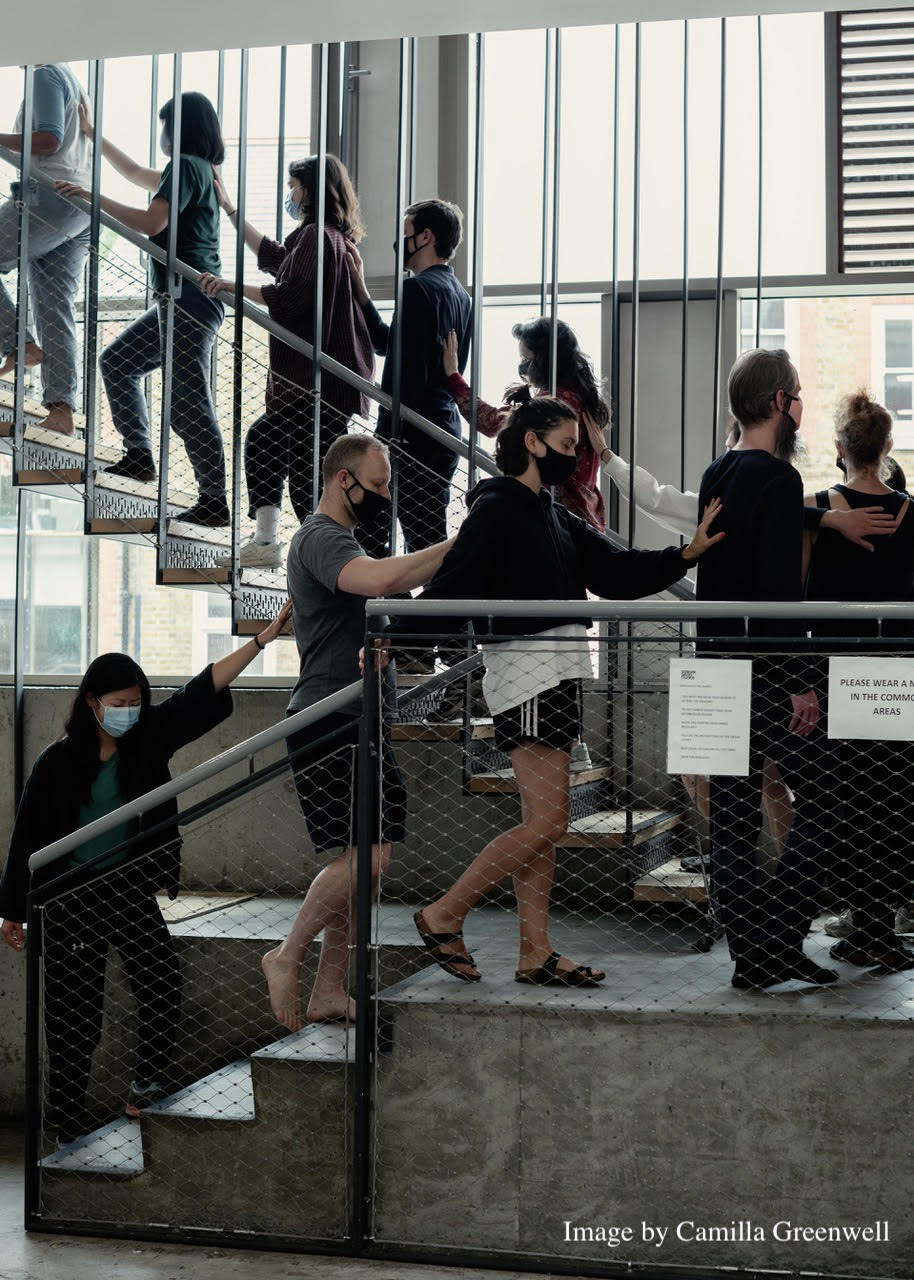 The Embodied Knowledge Bureau (Sandberg Instituut) and the Transmission in Motion research community (Utrecht University) are excited to host Dr. Guido Orgs for his lecture-workshop: The Neurocognition of Liveness. The discussion will be moderated by Prof. Maaike Bleeker.
This will be a hybrid event, with limited capacity for physical attendance at the Sandberg Instituut (Room: FL 101). For those joining virtually, we will share the link via email as we near the event.
About this event
Liveness is vital to dance, theatre and music performances – and to many other kinds of events, including political rallies, sports events, reality TV and lectures – but what exactly sets live experiences apart from recorded, streamed or simulated ones? The 5-year NEUROLIVE research project engages investigative artistic approaches to performance-making to examine a range of core elements that influence live experiences, acknowledging the multi-faceted, context- and culturally- specific nature of liveness.
In this lecture-workshop we will explore scientific and artistic approaches to liveness, taking contemporary dance making and appreciation as a departure point to examine a range of core elements that influence live experiences. Guido Orgs will introduce some recent laboratory and live scientific studies that explore the sociality of liveness, which support the idea that the experience of liveness is quantifiable as behavioural, psychophysiological and neural entanglement between performers' and spectators' minds, brains and bodies. We will also practically explore some of the choreographic principles and tasks that we have developed as part of this research project.
NEUROLIVE's 5-year research programme runs from 2020 to 2025, and it has been in development since 2017. The ongoing global pandemic deeply impacts the subject of liveness that is the focus of the project: the conditions and meanings of liveness have altered in ways that couldn't have been anticipated and these changes continue to influence how the project approaches liveness from both artistic and scientific angles.
About the Speaker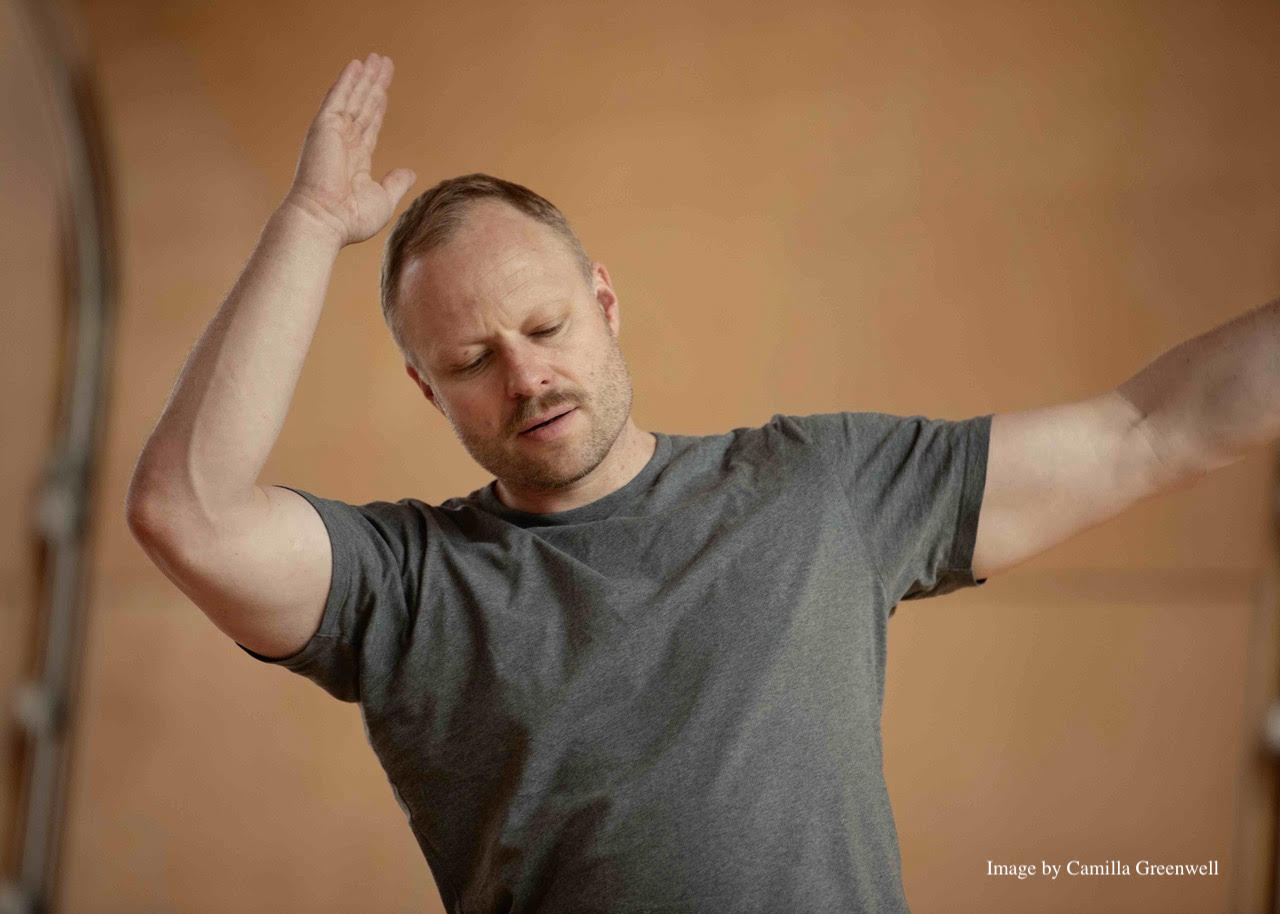 Guido Orgs is Associate Professor in the Department of Psychology at Goldsmiths, University of London. He studied Psychology and Performing Dance at the University of Düsseldorf and the Folkwang University of the Arts in Germany. After completion of his PhD in cognitive neuroscience, he performed with German dance company NEUER TANZ/VA WÖLFL between 2008 and 2011. Since 2009 Guido has lived and worked in London, where he conducts research on the cognitive neuroscience of performing and perceiving movement, and the neuroaesthetics of dance and live performance combining artistic and scientific research methodologies. Guido is Co-Director of the MSc in Psychology of the Arts, Neuroaesthetics and Creativity at and Principal Investigator of NEUROLIVE, a 5-year EU-funded interdisciplinary research project that aims to understand what makes live experiences special.
Register for this event via the Eventbrite page.