Registration and Practical Information
Registration
We are excited to inform you that registration for the conference is now open! There is no conference fee, but please make sure that you register as soon as possible, as well as indicating the days you wish to attend the conference. You can click on the link below to register through the website of SPRING Performing Arts Festival.
*If you are experiencing problems with the registration process please contact us at tim@uu.nl and we will put you in contact with the SPRING Performing Art Festival, in order to help you with the registration. Our apologies for any inconvenience. 
---
Lunch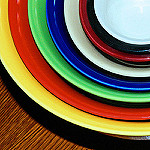 SPRING Performing Arts Festival offers the possibility to provide lunch at Het Huis Utrecht, where the conference will take place, on the 24th and 25th of May. You can select the option of including lunch while you are registering for the conference. As you can also see at the registration form, there will be a small fee for the lunch, which is not covered by the conference. There is an alternative option to buy food around; a supermarket is at a walking distance from Het Huis Utrecht. However, we advise you to select the lunch that is offered at the location, as it will be made specifically for the participants of the conference and the SPRING Performing Arts Festival.
IMPORTANT NOTE:  The deadline for selecting the option to have lunch is on the 6th of May. After that date, it will not be possible to purchase it.
---
Tickets for performances
In addition to the keynote lectures and presentations, a selection of performances is also part of the conference. However, tickets to the performances are not part of the registration process mentioned above, and it would be advisable to purchase them soon. We also recommend you to visit Dries Verhoeven's installation, for which a ticket is not required. Please note that there are more than one date available for each performance, so the choice is up to you. However, we advise you to attend Stefan Kaegi's performance on the opening night (23rd May), as he will be speaking about it on the next day during our second keynote lecture. You can click on the links below to buy tickets:
---
Accommodation
We would strongly recommend you to book your accommodation in Utrecht soon, as spots can fill in very quickly, especially since SPRING Performing Arts Festival brings many people to the city. As a recommendation, you could check NH Hotel City Centre or any other hotel around the central station. Performances and lectures will take place at Het Huis Utrecht and the Stadsschouwburg, so accommodation around the city centre or central station is more convenient.
For further information, you can contact us at tim@uu.nl
---