Events
9 May 2022
14:00 - 15:30
Minnaertgebouw room: 2.01 (Leuvenlaan 4)
Meet the Makers: Venuri Perera
In this edition of Meet the Makers, you will meet choreographer and performance artist, Venuri Perera. In this session, you will get an insight into her 'Roadsideninja series', a series of performative actions at the streets of Colombo, Sri Lanka.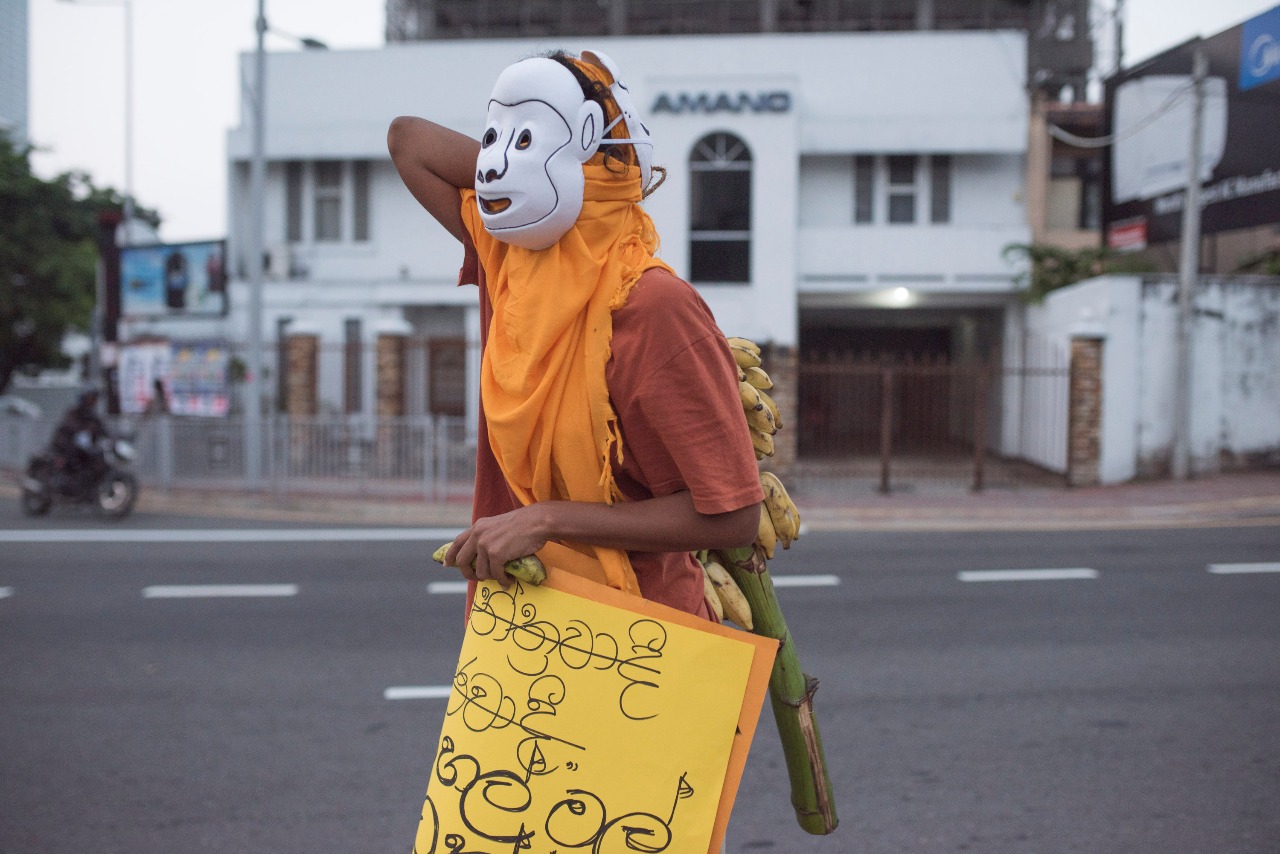 Roadsideninja series:
In 2018, Venuri started cycling on the streets of Colombo, Sri Lanka. This was not considered a safe thing for a woman of her class to do, not only because of the dangerous traffic, pollution and harsh sun. Her experiences on the streets inspired her to make a performative installation in a gallery which led her back to the streets in a series of performative actions. Alone. With groups of women. At first, reclaiming the streets. Visibly invisible. In this presentation, Venuri will take us through her reflections of how the shifting context of the streets, the country and public spaces shaped her performative experiments.
Venuri Perera is a choreographer and performance artist from Colombo. She holds an MA in Psychology (2006). Since 2004, she has collaborated in multi-disciplinary performance projects locally and internationally. Her solo works deal with violent nationalism, patriarchy, border rituals, colonial heritage, and class and have been shown in festivals/platforms/symposia across Europe, South and East Asia. Venuri was curator of the programmes of Colombo Dance Platform since 2016, in collaboration with the Goethe Institut. She was a visiting lecturer at the University of Visual and Performing Arts in Colombo and a member of the Dance Panel of the Arts Council in Sri Lanka.  She has been exploring the power dynamics of gaze, anonymity and opacity, through various performative experiments. Venuri is a second-year participant at DAS Theatre, Amsterdam.
Moderator: Konstantina Georgelou