Events
29 November 2023
15:30 - 17:00
Drift 25 (Room 0.01), Utrecht
Meet the Makers: Ulrike Quade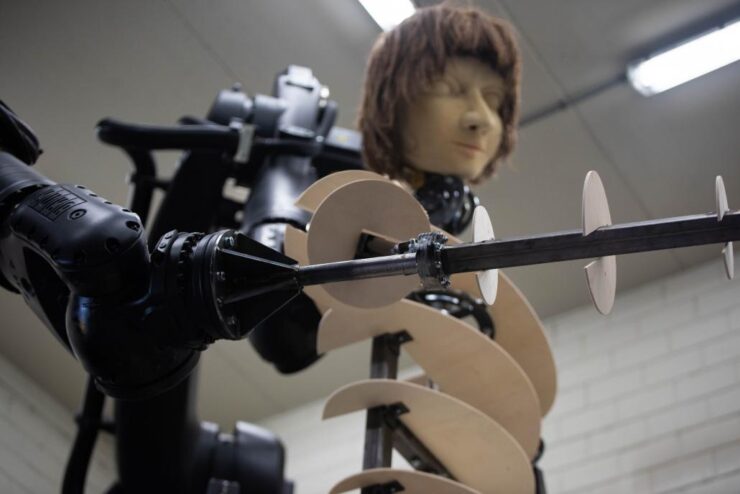 In this Meet the Makers session, theatre maker Ulrike Quade discusses her work in puppetry and technology theatre.
Ulrike uses a unique mixture of visual theatre, dance, music, scenography, and literature, with the performance of puppets and objects as the main common denominator. Her approach to non-human performers builds on aspects of Asian puppetry tradition, while also taking these practices in new directions with different, sometimes hyper-realistic puppets and high-tech specimens such as robots or cyborgs.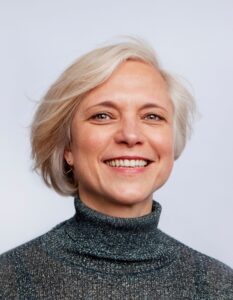 Through her work, Ulrike explores the expressive possibilities of puppets and other non-human performers to uncover the potential of the theatre for investigating how technology changes the world and affects human existence. Through poetry and magic, she creates new worldviews and images of futures brought about by technology.
Her theatre group, Ulrike Quade Company, is based in Amsterdam and works with a team of collaborators. As artistic director, she leads the company through productions that range from intimate lunch performances to large scale opera's that are put on in the Netherlands, Europe, and the rest of the world. Her company strives to bring art and science together, investigating how technology influences both humans and the theatre.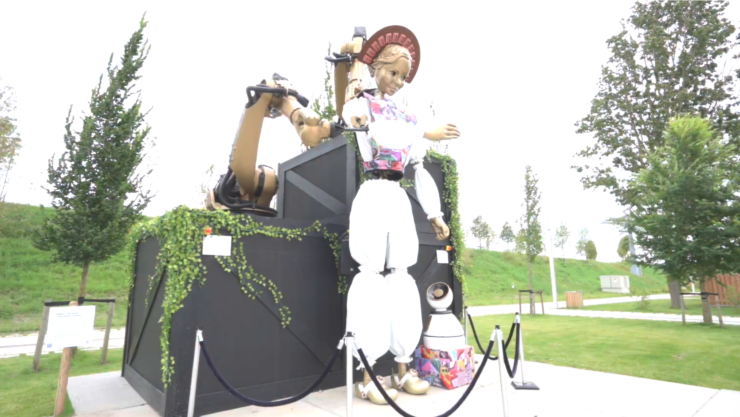 One of her recent works include Okay, I'm Al-x, an installation where a 4.5 meter high puppet and two industrial robot arms jointly represent a puppet from the future. Alex welcomed visitors to the Floriade 2022 overlooking the pavilions, each making a proposal about the future. Alex and her toy robot Rocky are ready to explore how nature and technology merge. In collaboration with various designers, the Ulrike Quade Company developed a piece that playfully explores the relationship between nature and technology, and brings an imaginative vision of the future to the Floriade.
More works by Ulrike Quade can be found on the Ulrike Quade Company website.
**Limited seats are available for this event. Please RSVP via tim@uu.nl or online registration.
**This session is part of Meet the Makers, which aims to facilitate meetings and conversations between academic researchers and students, and makers – such as artists, curators, dramaturges, designers, or other creative practitioners and professionals within the wider field of arts and culture.