Events
1 November 2021
15:00 - 16:30
Microsoft Teams
Meet the Makers: Marcela Baltarete
Meet the Makers aims to facilitate meetings and conversations between academic researchers and students, and makers – such as artists, curators, dramaturges, designers, or other creative practitioners and professionals within the wider field of arts and culture.
The Fall-Winter program is a collaboration between UU and NFF (Dutch Film Festival). In this session, we will meet with Marcela Baltarete (3D animation artist), and the session will be moderated by Niv Fux (curator) and Daniela Tenenbaum (curator). In this session, we will get an insight into Marcela's working process, and together explore some of the themes and questions behind their practice.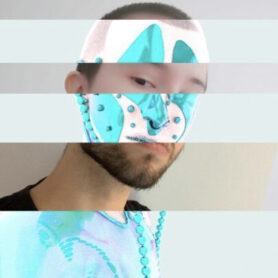 Marcela Baltarete is a UK based artist, working with 3D animation as well as AR and VR technologies. Informed by their own experience of gender dysphoria, their work embodies the flexibility and emancipation of posthumanist and gender-ambiguous beings. Through a series of video animations, Marcela raises crucial questions on gender, human and social constructs.
Moderators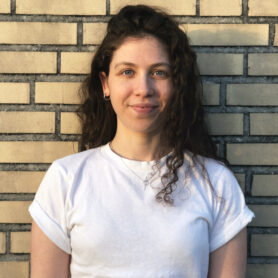 Daniela Tenenbaum is an Amsterdam-based researcher and curator. Her research focuses on the intersection of societal engagement and cultural work, and the complex histories and futures of Western cultural institutions. Daniela completed her bachelor's degree in art history and communication at the Freie Universität, Berlin. She received her master's degree from Utrecht University in Arts and Society. In her studies, and later at her work at the Research Center for Material Culture in Leiden, she researched the role Rapid Response Collecting can play as a catalyst in the promotion of notions of democracy and social equality within museums.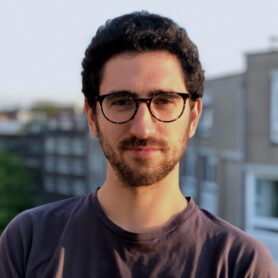 Niv Fux is the co-founder and Managing Director of T-Port – an online platform promoting emerging talent and presenting short films. Based in Amsterdam, his professional interests lie primarily in curation, digitisation and research. He earned his bachelor's in film Cum Laude from Tel Aviv University (2015) and gained his master's degree in Arts & Society from Utrecht University (2019), with the effects of digitisation on film festivals as his primary field of research. Between 2015-2017 He worked as Artistic Director of Tel Aviv International Student Film Festival, considered the largest student film festival in the world. As a film editor, Niv has also edited short films that garnered awards in festivals worldwide, including Tribeca Film Festival.
How to join the meeting
If you are a student or employee at Utrecht University, you can join the session on the 1st of November by becoming a member of the Meet the Makers MCW Team through this link. You can also join this meeting directly: Click here to join the meeting
If you are outside of Utrecht University, please send an email to tim@uu.nl and you will receive an invitation to join the Team!
*Image credits: artwork by Marcela Baltarete