Events
16 January 2023
Microsoft Teams
[TO BE RESCHEDULED] Meet the Makers: Karen Palmer "How to Hack the Futures"
** This event has been canceled due to unforeseen circumstances and will be rescheduled in May 2023 or later.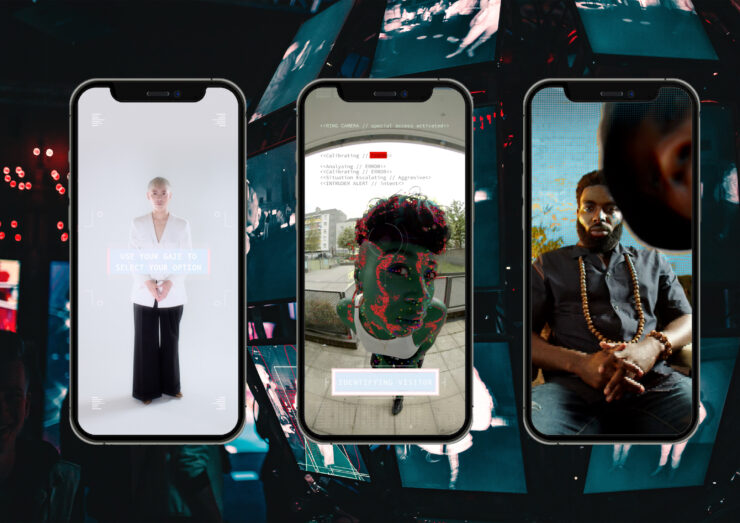 In this edition of Meet the Makers, Karen Palmer will be in conversation about her practice as storyteller from the future at the intersection of AI, Immersive Storytelling, Neuroscience and Bias. She will be in conversation about her immersive experiences Riot, Perception iO and her recent project Consensus Genitum, exploring themes of surveillance culture and the role of the artist. She will facilitate a mini online workshop to enable participants to gain personal insight on your own creative practise, which enable the storytelling to become even more impactful, as the future needs you today.
**Registration is possible via tim@uu.nl or this link.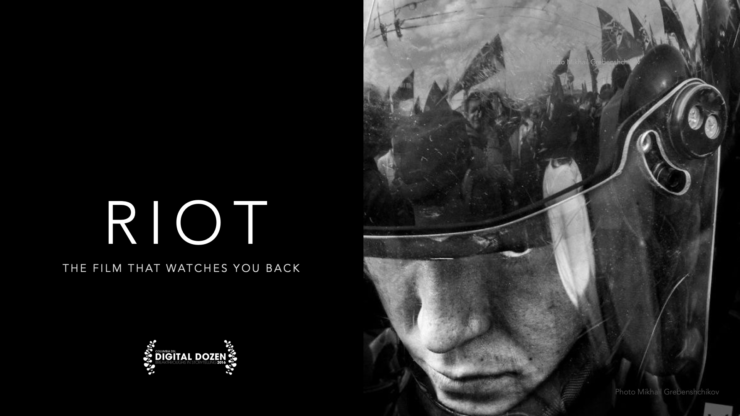 Her installation RIOT has been acknowledged as one of the Digital Dozen Award for break throughs in storytelling. RIOT is emotionally responsive, film, which uses facial recognition and A.I. technology to navigate though a dangerous riot. RIOT makes the player aware of their subconscious behaviour and enables them to consciously build new neurological pathways in their brain, to override automatic behaviour responses and create new ones.
Her recent commission by the BFI that will be released in 2022 is Consensus Gentium – an emotionally responsive film designed to be experienced on a mobile devise, tapping into the intimacy and authenticity of your smartphone features and world to create a uniquely realistic experience. Set in a near future of an increased surveillance State and bias AI. Consensus Gentium enables you to experience potential surveillance technologies today.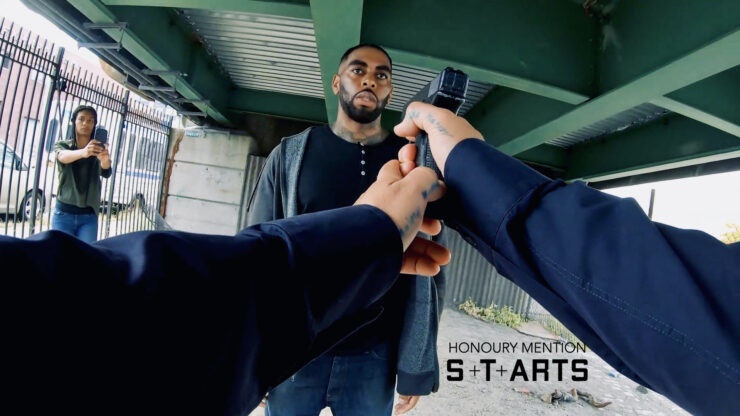 In 2020, she received an Honorary Mention for the STARTS Prize ARS Electronica for Perception iO, pioneering new law enforcement, AI and robotics. This is A.I. Law enforcement training simulation which will watch you back. The viewer's perception – constructed from their emotional responses and eye gaze – and their potential bias become the training data for an AI system. Perception iO will enable participants to experience how easily human bias can be intergraded into networks by humans and therefore understand the necessity for Transparency and Regulation in AI.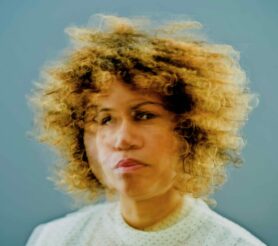 Karen Palmer is the Storyteller from the Future. An Award Winning International Artist and TED Speaker. She creates immersive film experiences that watch you back using Artificial Intelligence and Facial Recognition, which make you conscious of you subconscious behaviour. Incorporating Neuroscience, Behavioural Psychology and the Parkour philosophy of moving through fear. As an international speaker she highlights the impact of technology from a social justice perspective and the necessity to Democratise AI. The Future of Storytelling as a return to the role of mythology as a form of rights of passage through utilising Art & Tech to influence Cognitive Behaviour and reprogram our subconscious behaviour.
How to join the meeting
If you are a student or employee at Utrecht University, you can join this meeting by becoming a member of the Meet the Makers MCW Team through this link, or by using the following code: ltnlsz5
If you are outside of Utrecht University, you will receive an invitation to join the Team upon registration!
Meet the Makers aims to facilitate meetings and conversations between academic researchers and students, and makers – such as artists, curators, dramaturges, designers, or other creative practitioners and professionals within the wider field of arts and culture.