Events
7 February 2022
15:00 - 16:30
Microsoft Teams
Meet the Makers: Heather Dewey-Hagborg
Meet the Makers aims to facilitate meetings and conversations between academic researchers and students, and makers – such as artists, curators, dramaturges, designers, or other creative practitioners and professionals within the wider field of arts and culture.
In this edition of Meet the Makers, you will meet transdisciplinary artist Heather Dewey-Hagborg. In this session, you will get an insight into her artistic process, which is characterized by an interest in art as research and technological critique. The session will be moderated by Rosa Wevers.
Dr. Heather Dewey-Hagborg is a transdisciplinary artist and educator who is interested in art as research and critical practice. Her controversial biopolitical art practice includes the project Stranger Visions in which she created portrait sculptures from analyses of genetic material (such as hair, cigarette butts, or chewed-up gum) collected in public places. Heather has a PhD in Electronic Arts from Rensselaer Polytechnic Institute. She is a Visiting Assistant Professor of Interactive Media at NYU Abu Dhabi, a Sundance Institute Interdisciplinary Program Art of Practice Fellow, an Artist-in-Residence at the Exploratorium, and is an affiliate of Data & Society. She is a founding board member of Digital DNA, a European Research Council funded project investigating the changing relationships between digital technologies, DNA and evidence.
Moderator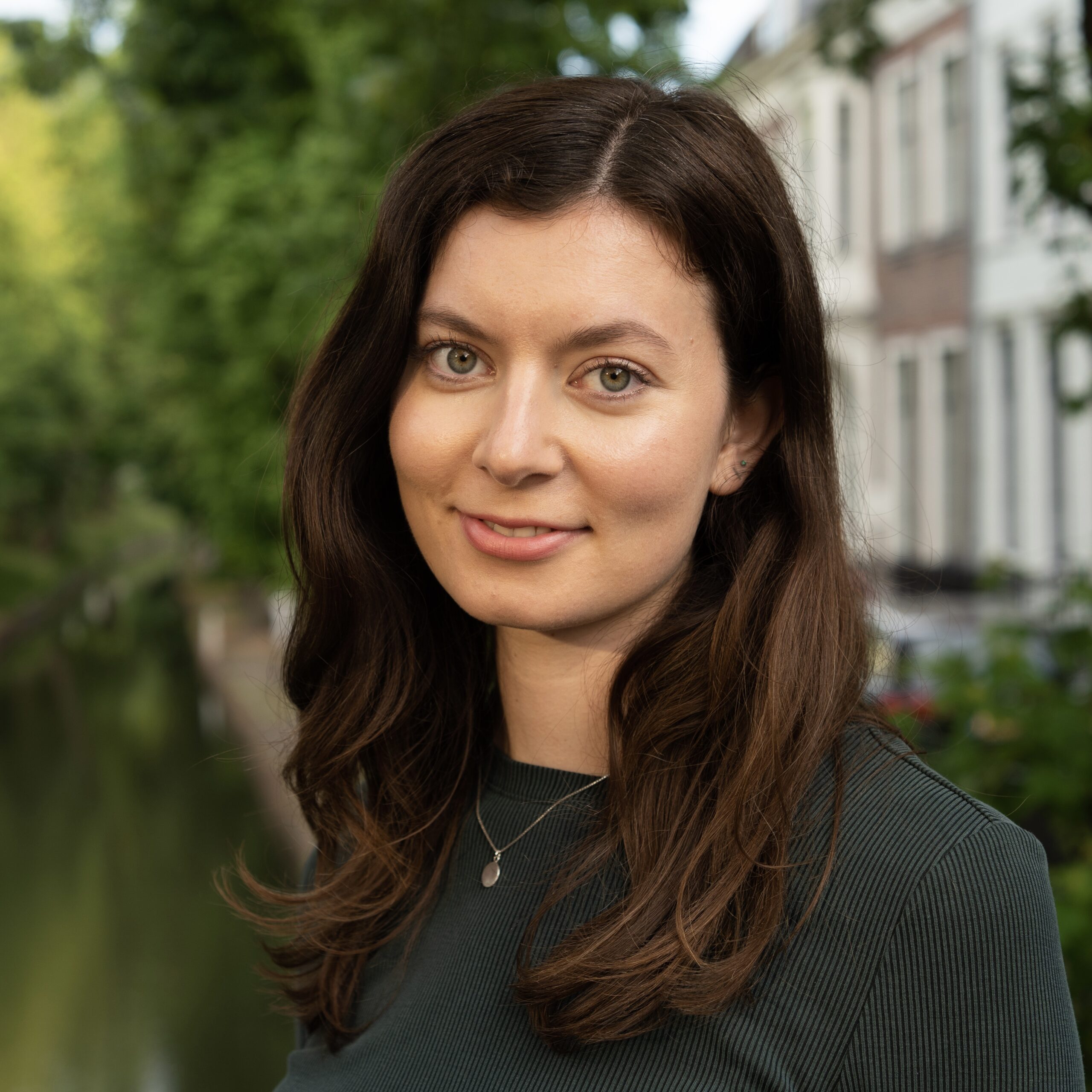 Rosa Wevers works as a PhD candidate in Gender Studies at Utrecht University. For her PhD research she analyzes how contemporary art exhibitions confront visitors with critical perspectives on surveillance and engage them in strategies of resistance. In 2021, Wevers curated the exhibition 'Face Value: Surveillance and Identity in the Age of Digital Facial Recognition' in collaboration with IMPAKT and the Netherlands Film Festival. Rosa is part of the editorial board of IMPAKT TV, and the co-host and co-producer of Kunstmatig, a podcast on art and technology. She holds a MA in Gender Studies and a BA in Liberal Arts & Sciences.
Suggested viewing

To prepare for this session, please watch the

recording

of the panel conversation "Face Value" with

Heather Dewey-Hagborg

at Nederlands Film Festival.

How to join the meeting
If you are a student or employee at Utrecht University, you can join this meeting by becoming a member of the Meet the Makers MCW Team through this link, or by using the following code: ltnlsz5
You can also join this meeting directly:
Click here to join the meeting
If you are outside of Utrecht University, please send an email to tim@uu.nl and you will receive an invitation to join the Team!
*Image credits: "Heather Dewey Hagborg 'Probably Chelsea. A Becoming Resemblance'" by svennevenn is licensed under CC BY-NC-SA 2.0