Events
1 November 2017
15:00 - 17:00
Parnassos, Kruisstraat 201
"How to get a Wall to Dance: Transmission Media from a New Materialist Angle" – Nicolas Salazar Sutil (University of Leeds)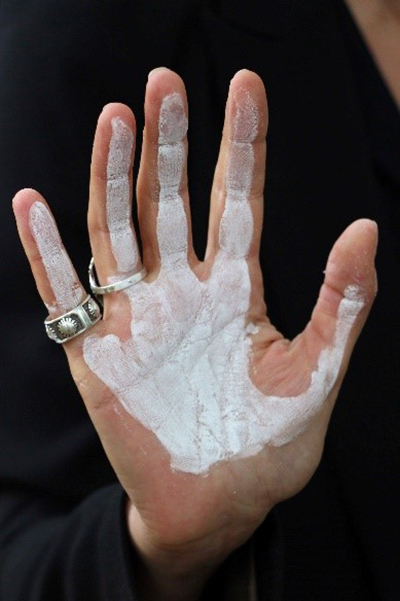 In this presentation, Nicolas Salazar Sutil will unpack a few ideas developed in his latest book Matter in Transmission (Bloomsbury, forthcoming). Transmission media does not only concern forms of telecommunicational transmission (via electricity, radiowaves, microwave, infrared and so on). Transmission media can also refer to raw matter—rock, for example. Calcite rock, which are rock made up of the same chemical component as human bone, can convey energy in the form of vibrant movement.
Drawing on the depiction of animal motion in European Upper Paleolithic cave graphics as his example, and based on site-specific work carried out in Altamira and Chauvet caves, Salazar Sutil argues that limestones and limestone caves are cultural media in their own right, akin to what neomaterialist media theorists call "nature-media". His presentation will also explore the possibility of combining two different movement disciplines— dance and climbing— as research methodology. As such, climbing and bouldering are unique embodied perspectives that can be performed to gain a tacit knowledge of movement in the rock itself. Moving with rock acknowledges the raw wall as agent for embodied cultural transmission. Underground walls ring and dance.
Nicolas Salazar Sutil (PhD Goldsmith, London) is a Chilean author, researcher and creative practitioner whose practice cuts across theatre, dance, psychogeography, social choreography, computer-assisted choreography and eco practices. His writings concern various aspects of movement such as its representation in symbolic language and code, the technologization of movement, and movement as transmission media. Key ideas that recur in his work are: kinetopoiesis, jism, paleocyber, transmission media, landesque immersion, and critical creativity.  He is the author of Theatres of the Surd: the influence of Mathematical Thinking on Avant-Garde Theatre, and of Motion and Representation: the Language of Human Movement (MIT Press, 2015), Digital Movement: Essays in Motion Technology and Performance (ed. with Sita Popat, Palgrave, 2016) and Matter in Transmission: Mediation in a Paleocyber Age (Bloomsbury, 2018).