Partners – Biosocial Research Lab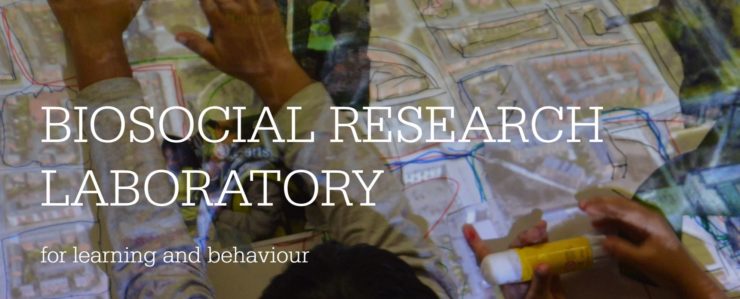 The Biosocial Research Lab works across the boundaries of science, art and the social to generate multi-sensory engagements with learning and behaviour. Founded in 2016, the Lab is housed within the Educational and Social Research Institute (ESRI) at Manchester Metropolitan University's Birley campus.
The Lab provides an open space for transdisciplinary collaboration and innovation in response to rapidly changing material conditions of contemporary life. It pursues novel theoretical and methodological approaches to the social sciences, drawing on fields such as speculative philosophy, affective computing, science and technology studies, sensory ethnography, immersive arts and media, adaptive architecture, sensor technologies, and critical life studies. It focuses on the biosocialities of learning and behaviour is underpinned by a rigorous commitment to bio-ethics that is responsive to social, technological, and environmental change. 
If you want to know more about the Biosocial Research Lab: Website