Research Projects
A Million Pictures: Magic Lantern Slide Heritage as Artefacts in the Common European History of Learning
The magic lantern was the most important visual entertainment and means of instruction across nineteenth-century Europe. However, despite its pervasiveness across multiple scientific, educational and popular contexts, magic lantern slides remain under-researched. Although many libraries and museums across Europe hold tens of thousands of lantern slides in their collections, a lack of standards for documentation and preservation limits the impact of existing initiatives, hinders the recognition of the object's heritage value and potential exploitation. This project addresses the sustainable preservation of this massive, untapped heritage resource.
A Million Pictures is a collaborative research project between researchers from Utrecht University (NL), University of Exeter (UK), University of Antwerp (BE), University of Girona (ES), Universi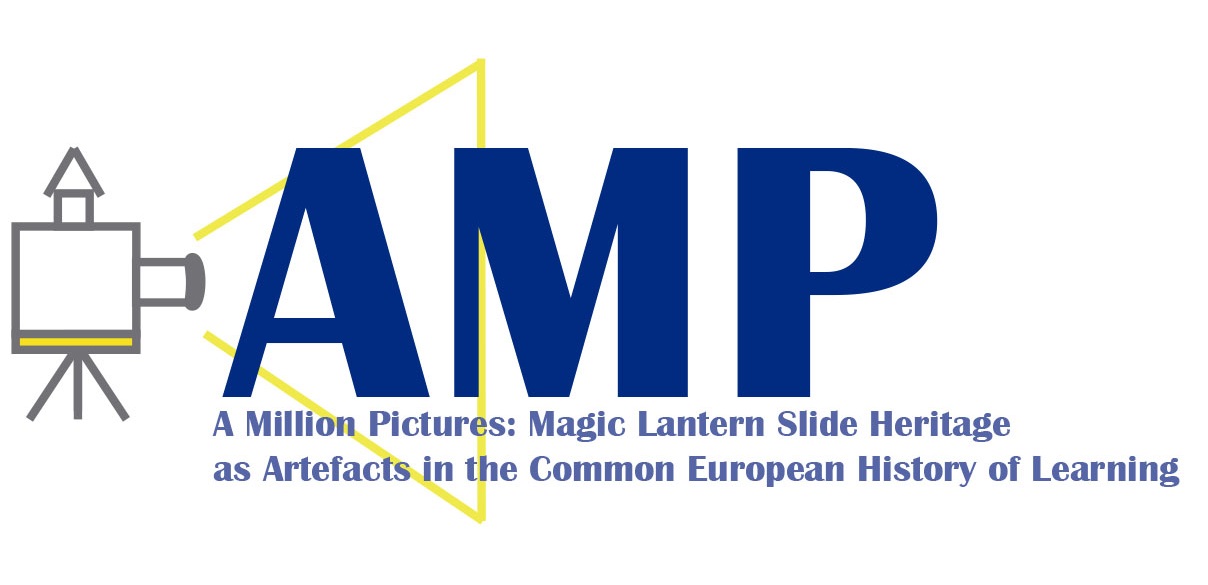 ty of Salamanca (ES) as well as twenty Associated Partners. The project is divided into four work packages (WP), assisted by topical working groups. Each work package is carried out by a research team:
A Million Pictures runs from June 2015 until May 2018.
This website informs about the various project activities; it will be updated regularly. If you wish to receive the newsletter (every 2 months), please send an e-mail to Sarah Dellmann (s.dellmann [at] uu.nl). A flyer with the project description is available Spanish (PDF) , German (PDF) , English (PDF) and French (PDF).
We hope to get in contact with you!
A Million Pictures: Magic Lantern Slide Heritage as Artefacts in the Common European History of Learning is a Joint Programming Initiative on Cultural Heritage – Heritage Plus project which is funded by NWO, Belspo, AHRC andMINECO and Co-Funded by the European Commission.
The texts made available on this website and its subpages are licensed under a Creative Commons Attribution 4.0 International License unless mentioned otherwise.
Image credits: the images in the header are taken from the Lucerna Magic Lantern Web Resource (www.slides.uni-trier.de).